De doorbraakcoaching, training en consultancy van Unlimited People brengt mensen in organisaties in hun onbegrensde kracht.
G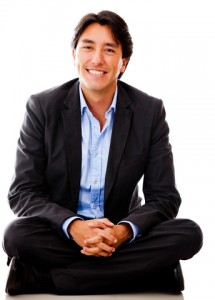 een vage of langdurige trajecten maar resultaat, snel en duurzaam! Soms confronterend, altijd gericht op doorbraak, uit de comfort-zone …onbegrensd. Want Unlimited People richt zich met een unieke en bewezen succesvolle brutale aanpak op het volledige potentieel van professionals of privé-personen, van afdelingen of groepen. We bieden HRM-specialist, bedrijfsarts, management, directie en werknemer ongekend snelle en duurzame oplossingen bij interventies, persoonlijk effectiviteit en ontwikkeling.
Al jarenlang boeken we ongekende resultaten met onze revolutionaire behandelwijze van bijvoorbeeld mensen met een burn-out. In twaalf weken zijn ze weer vol energie en geïnspireerd. Maar Unlimited People is meer: we pakken al onze coaching en training op dezelfde unieke manier aan waarbij we lichaam, geest en emotie onderscheiden en alle drie benaderen.